The Changing Face of Phnom Penh's Riverside
The riverside in the capital of Phnom Penh often seems to elicit a love-or-hate reaction, but until the pandemic struck with its economic hammer blow, the area along Sisowath Quay was at the heart of most tourists' visits to Cambodia. COVID-19 obliterated businesses along the river-facing quayside, it's still visibly bearing the scars with many closed and vacant shophouses.
The area though was due a rejuvenation, and new hotels, restaurants and developments mixed with the popular eateries, bars and guesthouses that survived the pandemic, as well as the longstanding heritage and colonial buildings offer a glimmer of the changing face of a new riverside.
What Is New To The Riverside In Phnom Penh
Over the past decade, the riverside area has seen many changes with the selection of bars, restaurants and hotels becoming more diverse, which is important to the budgets and tastes of all travellers whether it be domestic or international tourists and visitors.
In terms of hotels, Tribe and KVL are new additions while others still hang in stasis with their development coming to a halt during the pandemic. In 2022, Accor also announced it would open its first Ibis budget hotel in Cambodia with the Ibis budget Phnom Penh Riverside.
Popular F&B establishments such as Oskar and Metro survived and the addition of the 313 Quayside mall was somewhat of a surprise; Rukkha Sky Bar & Tapas, The Waterside restaurant, Starbucks, Pizza 4Ps and the selection of Asian restaurants have been welcome additions.
The survival of rooftop bars such as Juniper, and long-standing Italian restaurant Pop, and the selection of budget-friendly bars and restaurants are a relief too. Amanjaya Hotel took the time to undergo major renovations but the popular FCC stays in a status of limbo/construction.
Between the quayside mall and the night market, there has also been the addition of a new Mexicano restaurant and the rooftop The Hideout sports bar and restaurant, while further along Hummus House still remain popular.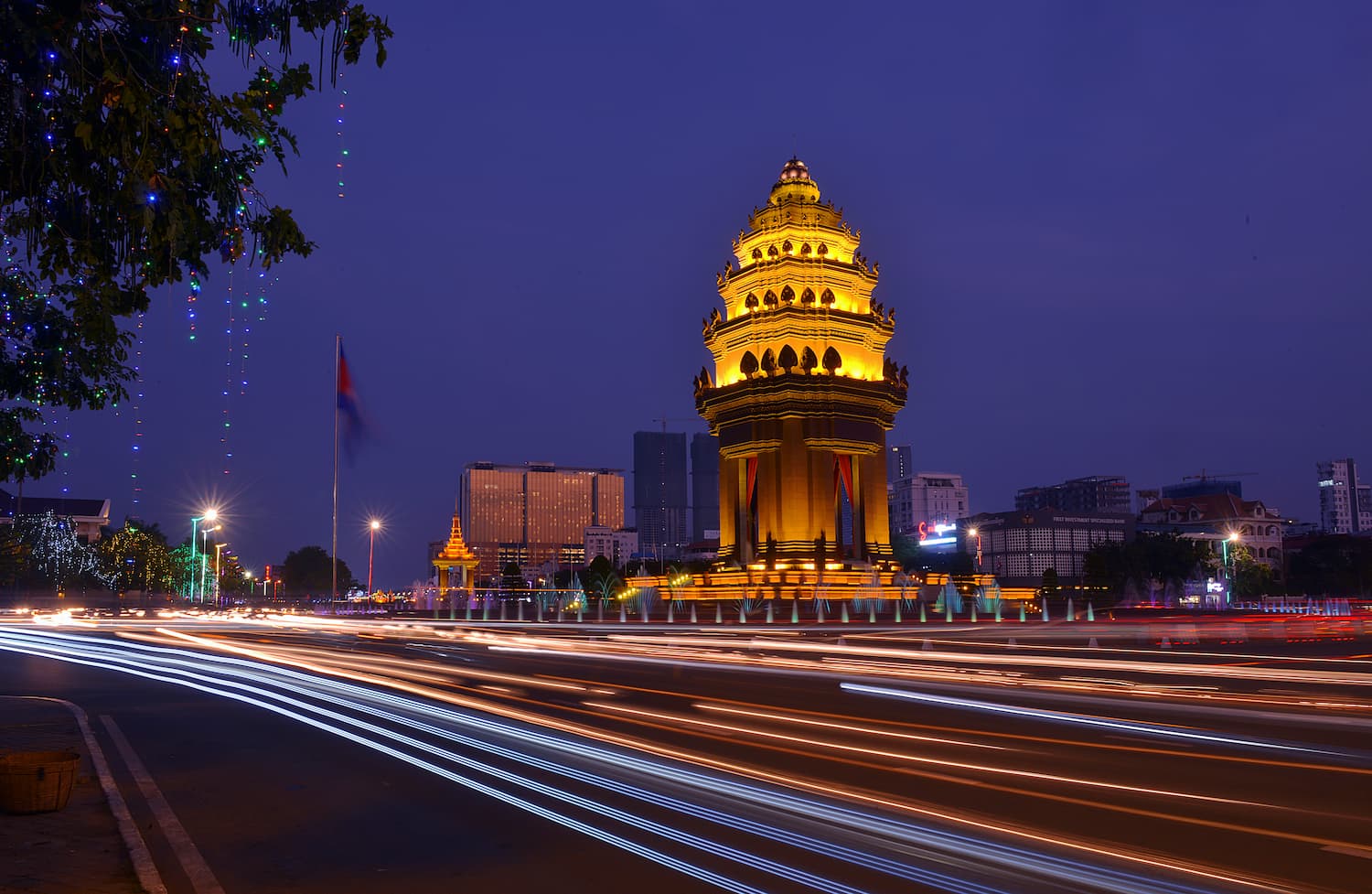 Infrastructure Set to Change The Area
The two main infrastructure projects which may change the face of the riverside area are the proposed development of the bridge from the night market across to Chroy Changvar. The Cambodia-South Korea Friendship Bridge construction is due to start in 2023.
The ongoing Yuetai Phnom Penh Harbour development will be occupying approximately 1.2 million sqm, and include a commercial development with a construction area of 1.17 million sqm. The project is split into four phases, from Chroy Changvar Bridge down to the Titanic Restaurant.
Blending A Modernising City With Heritage Preservation
For many years, there have been suggestions of making the riverside, or sections of it, more pedestrian-friendly and even banning vehicle traffic for certain time periods. There have also been voiced concerns about protecting the style of the area and the many historical buildings in the vicinity. How does the city modernise, expand and maintain its legacy?
The Sisowath quayside is still home to some of the biggest cultural tourist attractions in the city, most notably the Royal Palace and adjacent museums, the pagodas such as Wat Analoum and the Preah Ang Dornkeu shrine and Wat Phnom. The Chaktomuk Theatre and the French colonial buildings near the Cambodia Post Office are both of historical and heritage significance too, while the more than a century-old Chinese House still lies vacant but protected.

Soreasmey Bin Ke, the founder and CEO of Confluence (a Cambodian market-access firm) partnered with Trove (a New York-based tourism development advisory firm) to recently present a Sangkat-level urban tourism plan to the Ministry of Tourism and detailed heritage preservation.
He said, "The main objectives were to create a plan capable of supporting the sustainable local economic development of the proposed areas: Phsar Kandal Ti Mouy/Riverside and Wat Phnom/La Poste areas.
This will enable the local community to gain benefits from the natural and cultural heritage. Our work was based on the best international models adapted to the Cambodian context, so the framework we suggested is able to enhance the quality of the tourism potential in a structured manner, and provide a replicable model for localised urban tourism planning across Cambodia."
He added that there were two main outcomes – the creation of a local stakeholder tourism steering group involving the public, private stakeholders, and community who will manage and progress the recommendations in the plan. Secondly, a full audit/inventory/situation diagnostic of the project area was also completed, including asset mapping to assess the current situation regarding tourism development and its potential."
In total, there were 40 key recommendations based on four key areas; sociability, access and linkages, uses and activities, and comfort and image.
In terms of city planning and maintaining the local heritage, Soreasmey added, "I do believe heritage preservation today is key to Phnom Penh's future. Our capital city is no longer a small city, we can see how it has expanded both horizontally and vertically. A tremendous job has been achieved in terms of infrastructure, and more is coming – a massive new airport, ring roads, flyovers, a possible tramway, skytrain or cable cars will complement the 100+ public city buses already serving the city. Public parks have also been announced in the near future.
This is great, but we should not forget the soul of the city. Our city lives through two main assets, its history and what is left of it and its people. Some iconic colonial buildings have been destroyed, but Phnom Penh has kept its soul alive, with its dozens of pagodas, historical sites, markets, and eclectic people. This is already a victory."
This mix of new and old is one all growing urban centres face globally and it's a balancing act.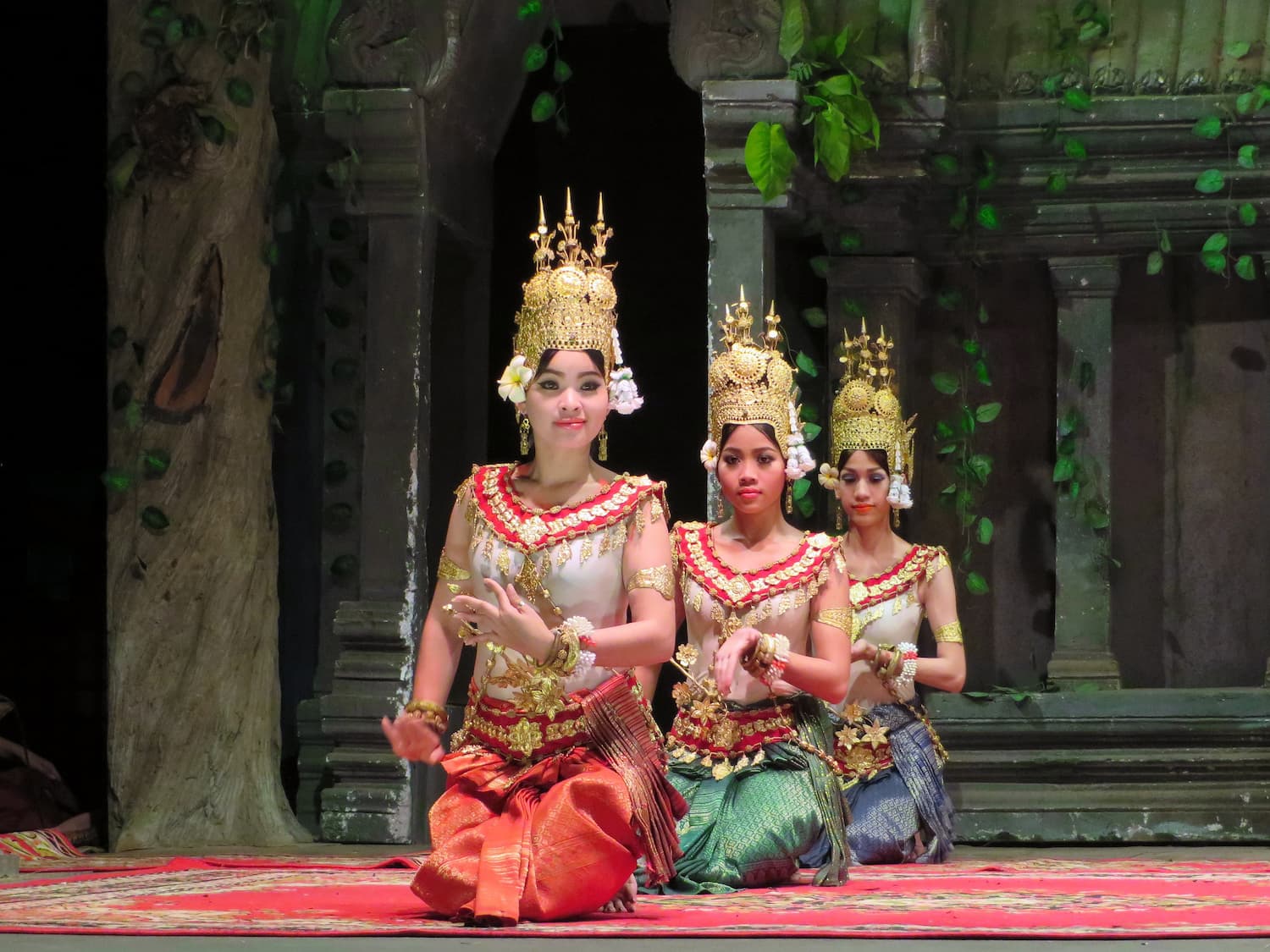 "We want to preserve and highlight everything that makes Phnom Penh unique. This creates an experience that is worth staying for, and coming back for. How can we utilise the treasures of the urban heritage, history, culture and architecture to spur tourism development? That is the major challenge we need to have a solution for if we want Phnom Penh to rise as the next landmark city of Asia."
In late 2022, a Future City Summit was held and urban transformation, city retrofitting and urban technology co-investment were discussed. The event concluded with a deeper discussion on pedestrian transformation and sustainable landscape design on the proposed Preah Sisowath Quay – Riverside Heritage Walk.
Living Forum, a group of Junior Research Fellows from Future Forum, who utilise research, design, and policy formation to shape Cambodia's urban outlook said, "City planning, we believe, is about developing communities that are more liveable, affordable and sustainable. There must be an emphasis on people, especially when making decisions for urban mobility. Transportation infrastructure should prioritise augmenting and completely replacing vehicle-centric streets with new public transit lines, revamping old ones, and improving walkability and likeability.
Consequently, the space gained from this process can then be reallocated into additional public spaces, which serve social, economic, and cultural purposes. Easing the commute to the riverside and active public spaces positively impacts the prospects of rehabilitating and preserving architectural heritage. Phnom Penh should commit to an integrated approach, taking into account economics, heritage, sustainability, and governance."
On maintaining heritage they were also adamant. "It is not only crucial, it is existential. For a city would not be much without heritage, character, uniqueness, and creativity. As such, all of these are key livability criteria, and having good livability attracts more skilled workers, visitors, innovations, and investment. To put it simply, livability correlates to a city's potential."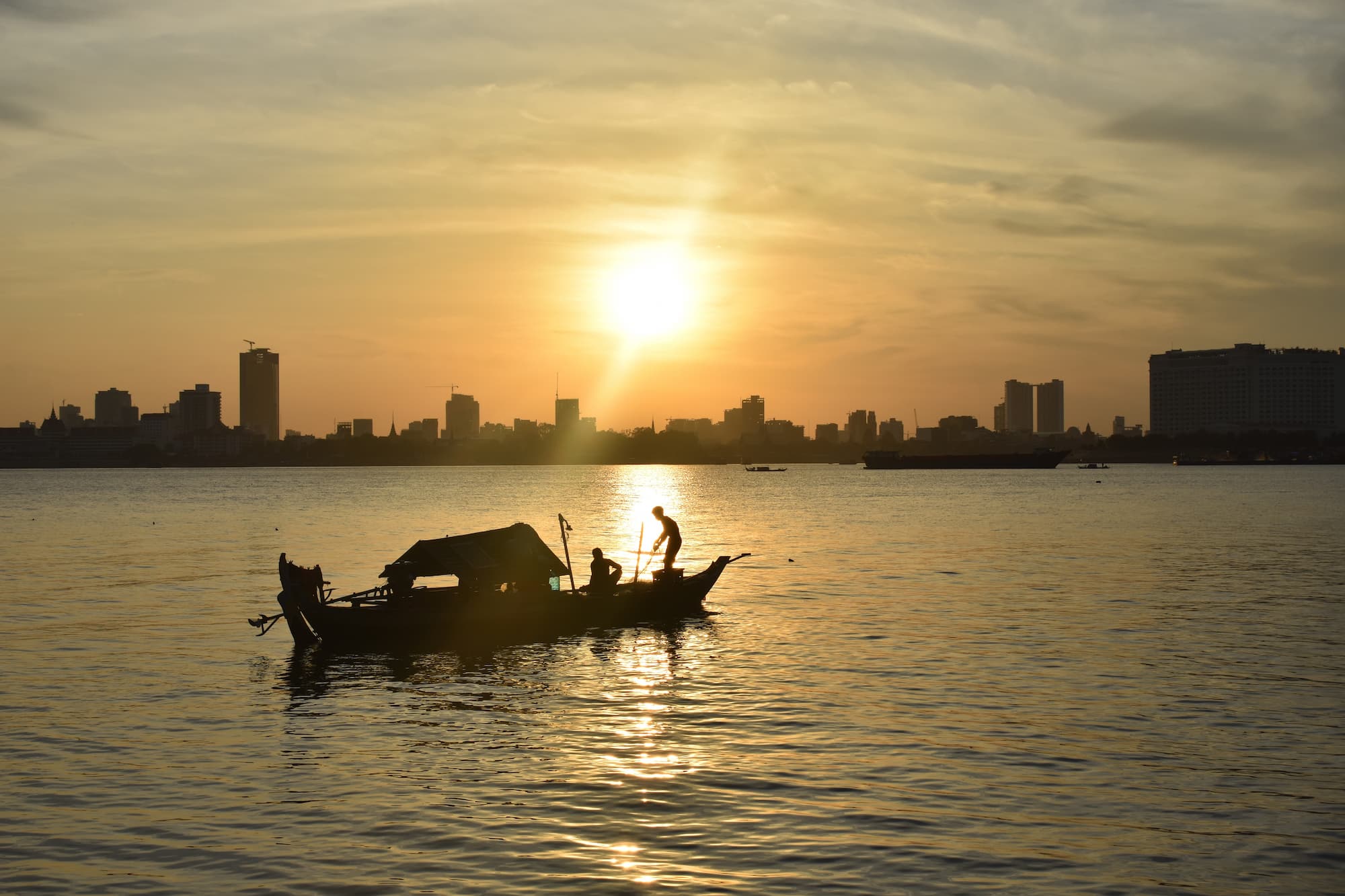 In conclusion, they reiterated that a "strong sense of identity brings livability, and livability brings tremendous value in both tourism, investment, and other economic benefits.
Efforts to enhance creativity and cultural productivity are also a sign of expansion and modernisation – they are not necessarily mutually exclusive preservation. Modernisation doesn't always mean importing something completely new but finding ways to make living easier and more accessible for people, while also maintaining Phnom Penh's identity.
In short, modernisation should be a way to iterate and evolve locally inspired and contextually relevant urban design and planning."
Source: https://www.realestate.com.kh/news/Changing-Face-of-Phnom-Penh-Riverside/