Three Large Chinese Companies Want to Invest In Infrastructure In Cambodia
On the occasion of Prime Minister Hun Sen's visit to China, three Chinese companies — the China Road Construction Company, the China Road and Bridge Corporation and China Metro Group Limited — came to meet with the Cambodian Prime Minister on Thursday afternoon, 9 February 2023.
During the discussion, the three Chinese companies informed the Prime Minister about the construction and commissioning of the Phnom Penh-Bavet Expressway, which was organized under a Public-Private Partnership (PPP) agreement and continues to invest in the Phnom Penh-Bavet Expressway in mid-2023 and scheduled for completion in 2027, which coincides with the construction of the HCMC-Moc Bai Expressway, which is scheduled for completion in 2027.
The Chinese companies also informed Samdech about the freshwater transport project, wastewater treatment project in Preah Sihanouk province, Phnom Penh-Poipet high-speed railway project, and lightweight high-speed rail from Siem Reap provincial city to the new international airport in the province's Chikreng district.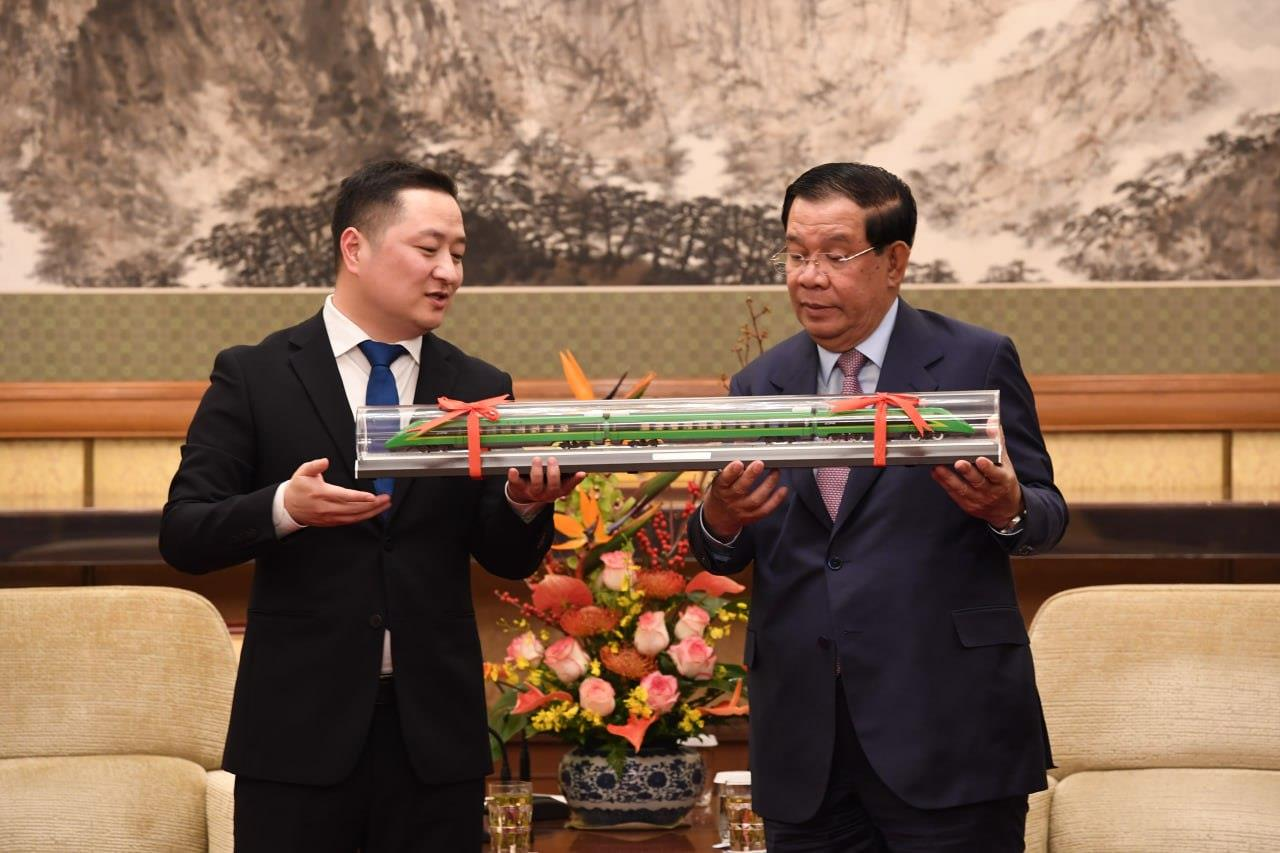 Regarding lightweight high-speed rail, the Premier asked China Metro Group Limited to conduct a study on lightweight high-speed rail line from Phnom Penh to the new international airport in Kandal province and another line in the capital which is facing heavy traffic congestion.
The three Chinese investment companies also informed the Prime Minister of the project to study new investment feasibility in Cambodia for the future, especially after the results of the Prime Minister's official visit to Beijing, the People's Republic of China.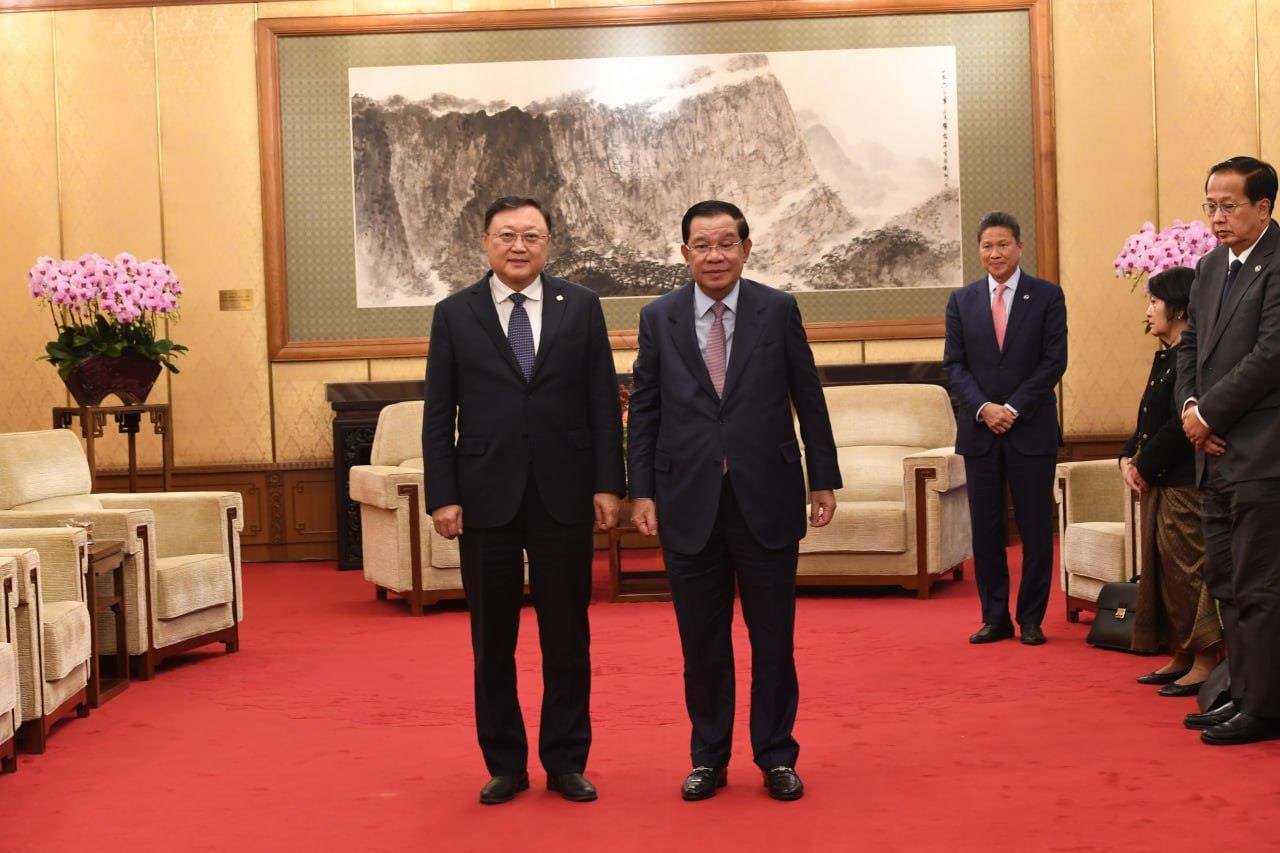 Samdech Techo Prime Minister highly valued the three companies for their joint commitment to investing in infrastructure construction with quality in Cambodia. The Prime Minister, in turn, praised the three investment companies that are jointly committed to investing in quality road infrastructure in Cambodia for the future.